People Like Us & The Center for Working Class Studies
**Feminism and the struggles of economic inequality are related because feminism stands for equality among many groups including race and ethnicity; which can help/hurt to shape everyone's economic stance. The idea of the rich getting richer and the poor getting poorer has a lot to do with the imbalance of power and the lack of opportunity and resources the poor have access too. Although there are some resources such as welfare and other government assistance, many people refuse to access those things. On the "People Like Us" site, you can read stories of different people and their struggles among classes. One story, a woman named Val (Be Careful What You Wish For was her story) married a wealthy man and offered to pay her parents back all the money they loaned her to help through her struggles. Her father refused to take any of her money because he was too proud. It seems like because of what some people will think of them, these people still won't take help when it is offered. People such as Val's father may think he will be seen as weak if he is accepting a repayment.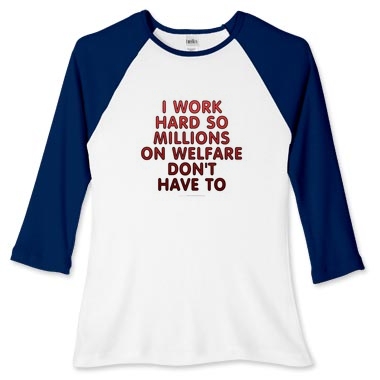 **Our society looks down on the lower class categories. So participating in a government assistance program may be embarrassing or bring shame to the families who need it the most. This article was posted by someone who has some strong opinions about families on welfare. Read it and let me know your opinions. But in this article the author talks about the children who are "victims" of parents poor mistakes leading them to poverty. This pisses me off because the poor and lower class families are not all in those positions because they choose to be or because they are stupid and "didn't use a condom". As a social work major, we are taught to recognize that a number of different things can be going on in a persons life that affects the way they live and work. A family can lose their job due to a sickness, or a poor economy. It's not that every welfare recipient is "cheating the system". That is a poor stereotype that is placed on these people. Yes, there are always going to be those people who do cheat and lie and who can be considered as lazy. But it is not fair to judge everyone receiving government assistance. Like I previously said, stereotypes and ignorant authors such as the one above, can make it hard for some people to get the assistance they need. Don't get me wrong, I'm not saying everyone on welfare needs to be chanting around saying they get assistance, but they should be able to feel comfortable with receiving the help without being attacked by upper class citizens who "have it all".
**This brings me back to the stories on "People Like Us". The story if a woman named Ginny is a similar situation to what I am talking about. She lives in a trailer with her children and she brings home a $158 bi-weekly paycheck for her family. She knows her electricity and gas will be continuously turned off but she refuses to get any public assistance. She sees herself as better than her friends who are receiving help. Her family struggles and her daughter is taunted by her friends, being called "trashy" because of her lifestyle. Everyone has their right to decide what they want to do to help their family or how they receive an income. It is just sad that people in our society look down on those receiving help and these people are labeled as stealing, lazy, and people who just make mistakes.
**On another note, I also read about the Center for Working-Class Studies at Youngstown State University. The goals for this program are
Provide models and resources for teaching about working-class life and culture in K-12 schools, colleges and universities, and community settings

Promote awareness of and appreciation for writing, art, and other creative expressions of working-class experience

Advocate for public policies that serve the interests of working-class people

Support research that critically and respectfully analyzes the experiences, conditions, and needs of the global working class
**These goals are striving to teach and inform people about the difference between social classes. By teaching this in schools, people will be exposed to the difference much earlier and can develop an understanding attitude.
**Feminists believe in total equality among everyone of all kinds of groups. The unfortunate stereotypes that it is a woman's lover club, hatred of men, and a lesbian cult make it difficult for some to recognize the real goals that feminism is all about. Social class is an important, everyday struggle for those of lower class. The upper class does not understand the difference and inequality. That's where feminism comes in.
**Questions/Comments for class: What does everyone else think of welfare and other public assistance programs? Do you all agree with the fact that the poor are forced to stay poor? They lack the motivation to go after some of the help because of the riducule and lable that will be attached to them. What do you guys think?